EA2700 Linksys router setup
Linksys EA2700 router setup is very easy with or without installation CD or software. It can be easily installed like other Linksys router setup process. Linksys EA2700 is App Enabled N600 Dual-Band Wireless Router with 4 Gigiabit Ethernet ports. EA2700 can run an ever expanding selection of apps for accessing your home network and the devices connected to it.
We will discuss step by step on Linkys EA2700 router setup with or without CD or installation software.
Let's look at some features of this model and then we will discuss about the installation process.
Linksys EA2700 router Features:
1) High speed – High speed for fast wireless transfer rates. EA3500 has transfer rates of up to 300 + 300 Mbps to connect your devices at fast speed.
2) Extended range with MIMO antenna array – It has 4 internal antennas. 2 x 2 for 2.4 GHz, 2 x 2 for 5 GHz.
3) Gigabit Ethernet Ports for 10x faster wired speeds than standard Ethernet. Four (4) Gigabit Ethernet ports on the back that can provide faster data transfer on your wired network.
4) Simultaneous dual-band to maximize throughput. For more wireless bandwidth, EA2700 can create two (2) simultaneous yet separate wireless-N networks, one using the 5 GHzradio frequency band and one using the 2.4 GHz band.  For example, you may use the wireless-N 2.4 GHz network to surf, email, and print while keeping the less crowded, wireless-N 5 GHz network free for time-sensitive traffic like online gaming, and HD videos.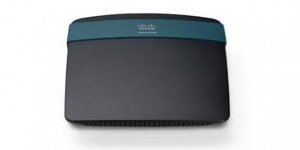 5) Cisco Connect Cloud (Available summer 2012)- Get anywhere, anytime access to your home network from a browser or mobile device. Plus, optimize your online experiences with included apps.
6) Guest Access – Guest Access provides visitors to your home with Internet access without giving them access to your computers or personal data. It allows you to provide Internet access up to 50 guests visiting your home without granting them access to your local network. The Guest Access feature makes sharing Internet access to other wireless devices possible while maintaining maximum security to your home network.
7) IPv6 enabled – IPv6 is a new IP protocol that uses simplified packet headers and requires IPSec as a fundamental interoperability requirement. It also has improved support for mobile IP and computing devices.
Linksys EA2700 router setup without Cisco connect software:
You can install EA2700 without the Cisco connect software also. You just need to open the Linksys router setup page and change the settings manually. Setup page is the page where you can change the settings of EA2700 manually. Guest network access can be managed using setup page . There is no need to install the Cisco software to create guest access which was necessary for E1000, E2000, E3000 routers.
Like other Linkys routers the setup will be similar.  Basic installation steps are below.
Make sure that internet service provider's modem is working properly.
Make connections between Modem – Router – Computer
Open the Linksys router setup page.
Change the Internet connection settings according to your Internet service provider (cable/DSL)
Get your Main computer up and running on Internet.
Change the Wireless settings on the router and get all the wireless devices and computers connected.
Follow the Easy steps for Linksys router setup here.
Linksys EA2700 router setup using Cisco connect:
Use the Cisco connect software for the initial setup of your new EA2700. Run the program and at the end it will connect you to the Internet. You don't need to do anything. The software will do all the settings on its own. It will also create the new wireless network with the unique name and password. You will get all the wireless settings at the end of the installation. You can later change the SSID and the security key.
What is Linksys EA2700 default password?
Default password of Linksys EA2700 router is admin. However if you have installed your router using Cisco connect software then your wireless network key will be the password of router also. Open the Cisco connect software and go to router settings, you will see the user name and password.
If nothing is working then you will need to reset EA2700 and reconfigure. Remember if you reset the device, it will come back to factory default settings and you will lose all the settings.
TECHNICAL SPECIFICATIONS :
Model: Linksys EA2700
Technology: Wireless-N
Bands: Simultaneous 2.4 GHz and 5 GHz
Transmit/Receive: 2 x 2 for 2.4 GHz, 2 x 2 for 5 GHz
Antennas: 4 Internal
OS Compatibility: Windows, Mac
Software Setup: CD Install
Ethernet Ports x Speed: 4 x Gigabit
Cisco Connect Software: Yes, App Enabled
USB Port: No USB Port
For your Linksys EA2700, I will advise you to get access to Fix Home Network's Easy setup Guide which will give you easy Linksys router setup and troubleshooting steps.